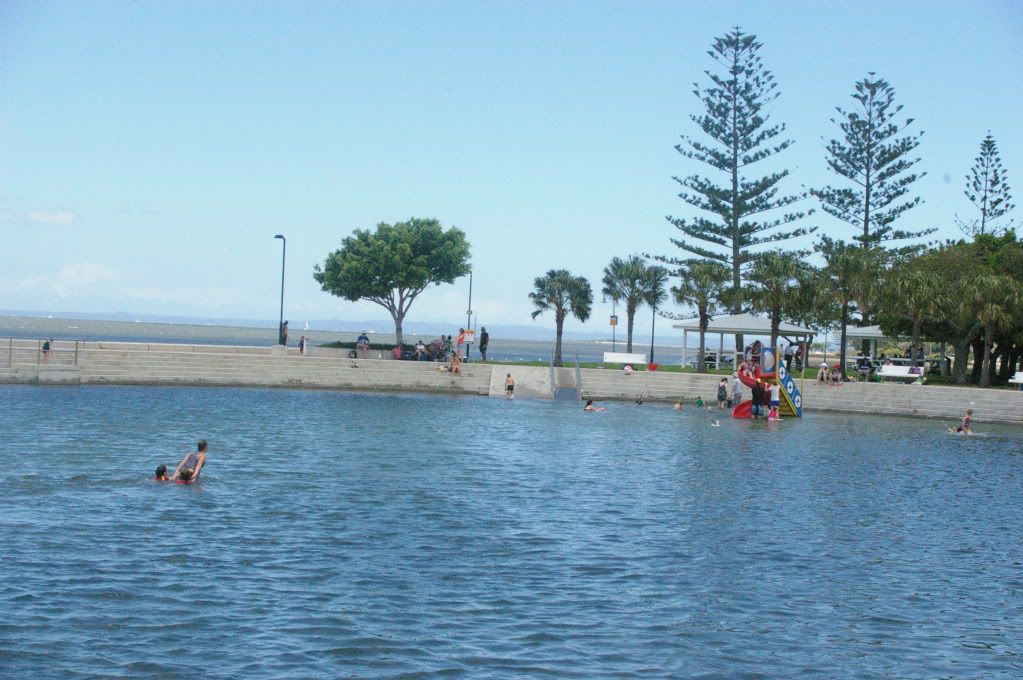 Okay, so this happened like about 2 or 3 weeks ago (I can't remember, it was that long ago) due to photo upload problems but I eventually got around to uploading the photos via Photobucket. This is a morning we had at the Wynnum Wading Pool and Waterpark. We're not far from here and I'd been taking the kids there since they could walk. They both had their introduction to sea water, face first in this pool and now, 5 years later, they love it. The time will come soon when this will be too 'babyish' for them and it'll be on to bigger and better things so in the meantime, we'll continue to come here while the sun is shining and the kids are enjoying it.
Wynnum is an eastern suburb of Brisbane. You can always catch a cool breeze and the facilities at Wynnum Wading Pool are fantastic. The 'pool' is a tidal pool and fresh water fills the pool at every high tide. The entire pool is only 'my thigh deep' so no 'deep ends'. The pool is surrounded by shady trees, picnic tables, free barbecues, toilet amenities and a wonderful waterpark. The waterpark is full of interesting playground equipment for the young ones plus 'squirting whales' which my kids love. You can see in my banner above, the kids standing on the whales from a previous visit.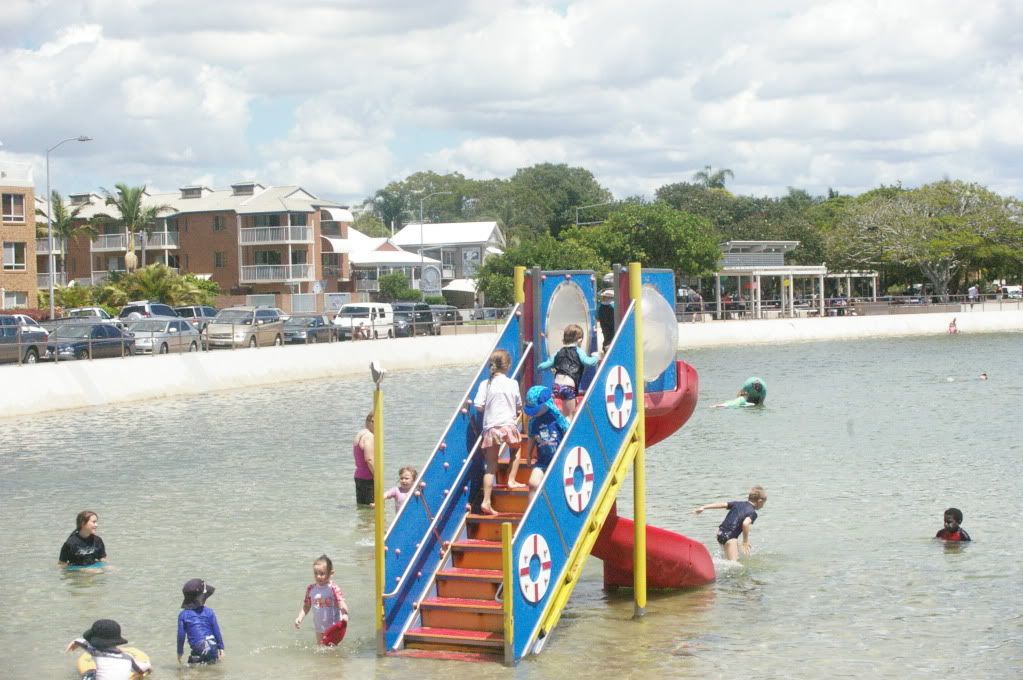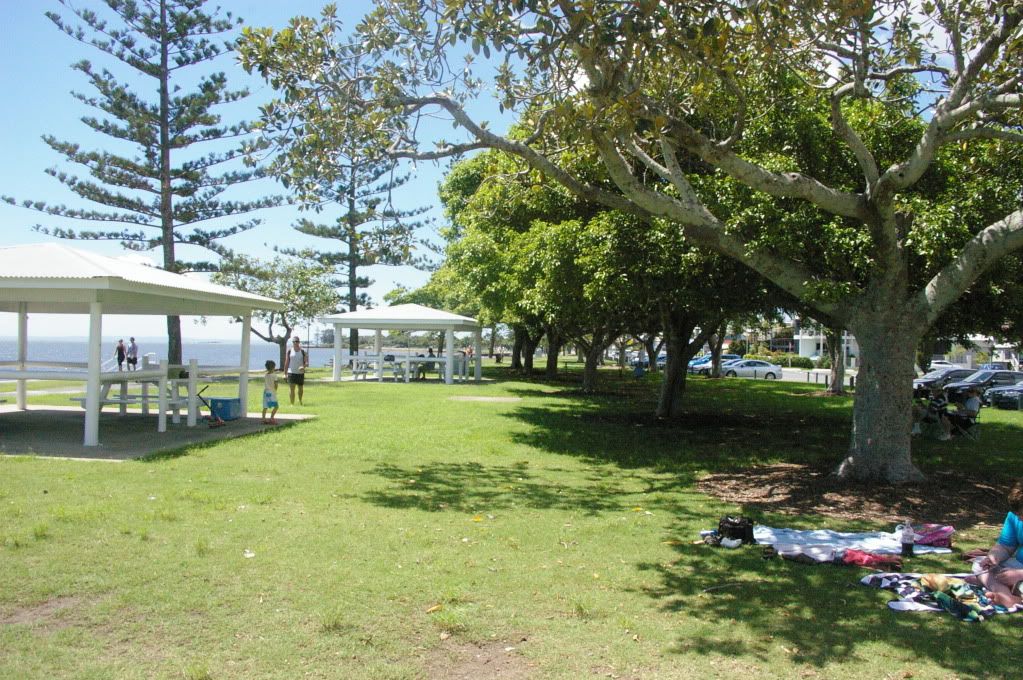 There's a walking track right beside the complex that takes you right into the Manly Harbour and some beautiful scenery so bring your bikes or scooters.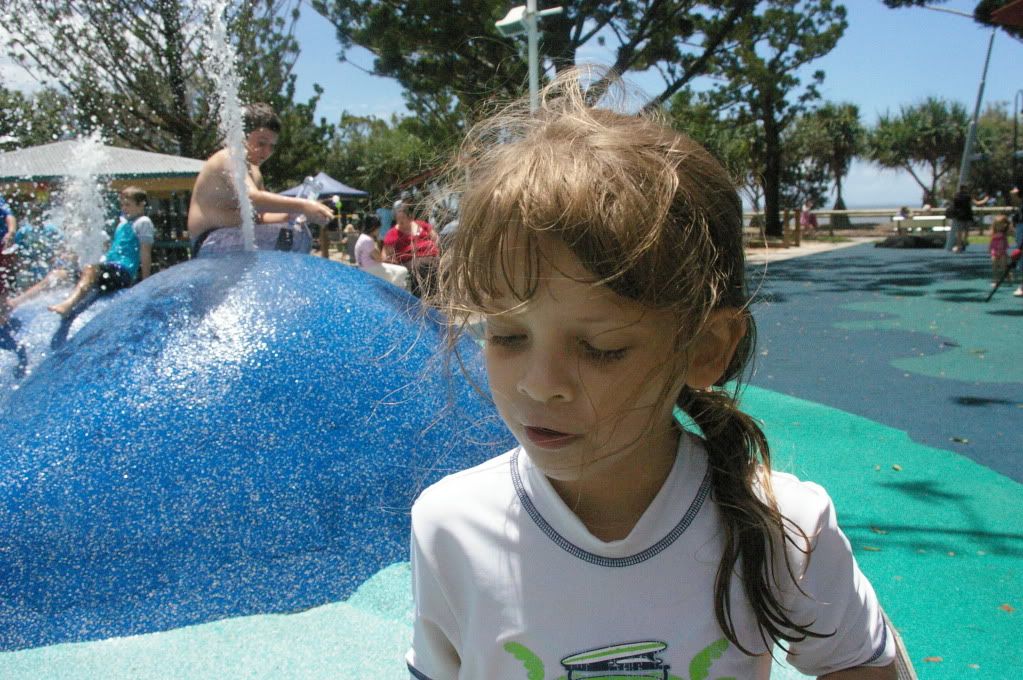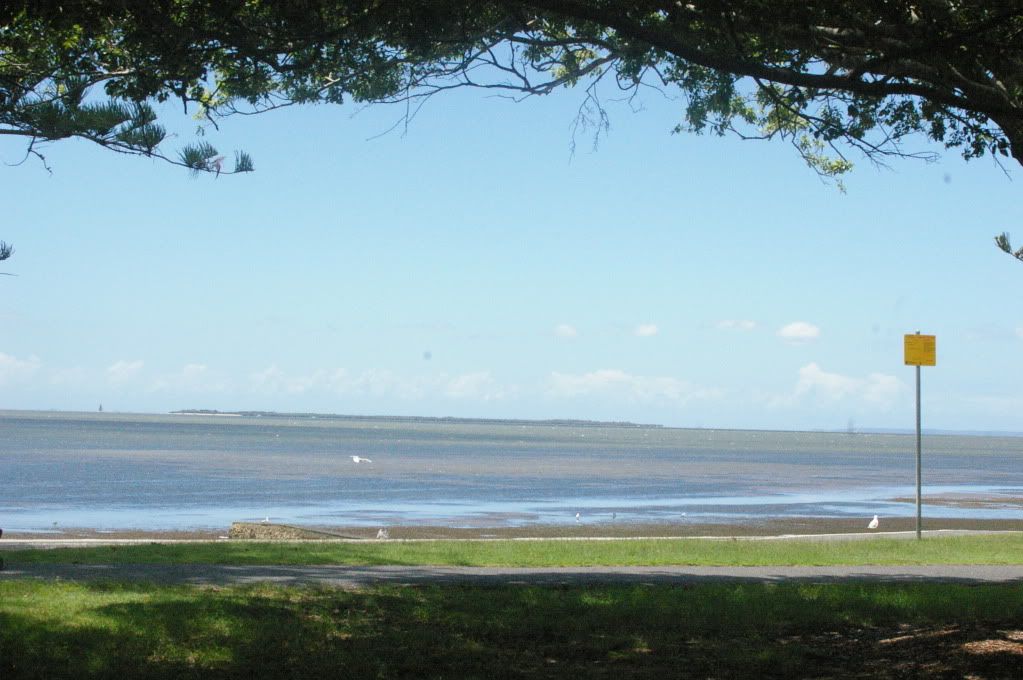 Wynnum Wading Pool & Waterpark
Wynnum Esplanade
Wynnum
View Larger Map
Yum