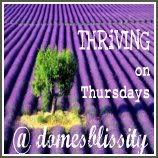 That time again people where I get to sit back and marvel at all of
your
lovely handiwork and ideas. It just amazes me each week how many talented people there are in the world and how you continue to come up with fresh, new ideas. My head is always spinning by the end of it, wondering which one to try first. It's also making my job of picking out my favourite 5 very hard so from this week onwards, I'm picking out the two top 'most clicked' links. To be honest, I love absolutely every, single link and I've read all of them. (No wonder I don't get any housework done!) Please make sure you check out each one too. They truly are a great selection of ideas, all in the one spot.
My dear friend Tonia from The Gunny Sack had the best idea for a party. She decided to host a coffee party and served these gorgeous
Peanut Butter Cup Brownies
baked in a jar. I so wished I could've gone to her party. Trouble is, she's too far away in America! Thanks so much for linking this and your coffee party idea up this week.
My new friend Jos at Sew, Cook, Laugh & Live shared this really
easy no pattern skirt
. I think it's so pretty and looks so easy to make. Thanks Jos for linking up and it was so great to meet you last weekend.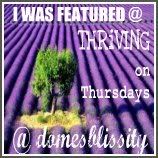 Feel free to take a 'featured' button Tonia and Jos and thanks again for linking up. Now, to this week. Can't wait to see what you've all been up to.
Yum