One of the biggest savers of time and money for me is to run my kitchen like a restaurant and trust me, some days, especially the weekends, I feel like a short order cook! I try to avoid this though by keeping meals very simple on the weekends but I plan what I'm going to cook and what I'm going to buy by keeping the same things stocked in my pantry all of the time. I have the same quantity of ingredients and restock every fortnight. Meals are always varied and many different dishes and cuisines are achieved through these basic ingredients.

I've never worked in a restaurant before but I do have domestic cooking experience on my side. I think from watching so many cooking shows and reading so many cookbooks, I've realised that most of the cuisines in the world and most of my favourite dishes all contain the same basic ingredients. You'll find that restaurants would stock these same basic ingredients and plan the menu based on seasonal produce exactly
the same as I do in my domestic kitchen
.
A glimpse of my pantry - use a lazy susan to access jars in deep cupboards
An Indian household's pantry would differ greatly from say a family of say Thai origin, but mine has a little bit of everything. I maintain the same level of these pantry basics and that's what makes up my shopping list. I have learnt very well to substitute with these basic ingredients. My favourite web site is
A Cook's Thesaurus
. You enter an ingredient and it offers a substitute. As I mentioned previously, my fruit and vegetables are bought in season and meat (or protein) bought on special for $10 per kilo or less. Meat isn't always on the menu. I substitute the protein with pulses. You might be thinking that we eat the same things day in, day out. Well, we don't.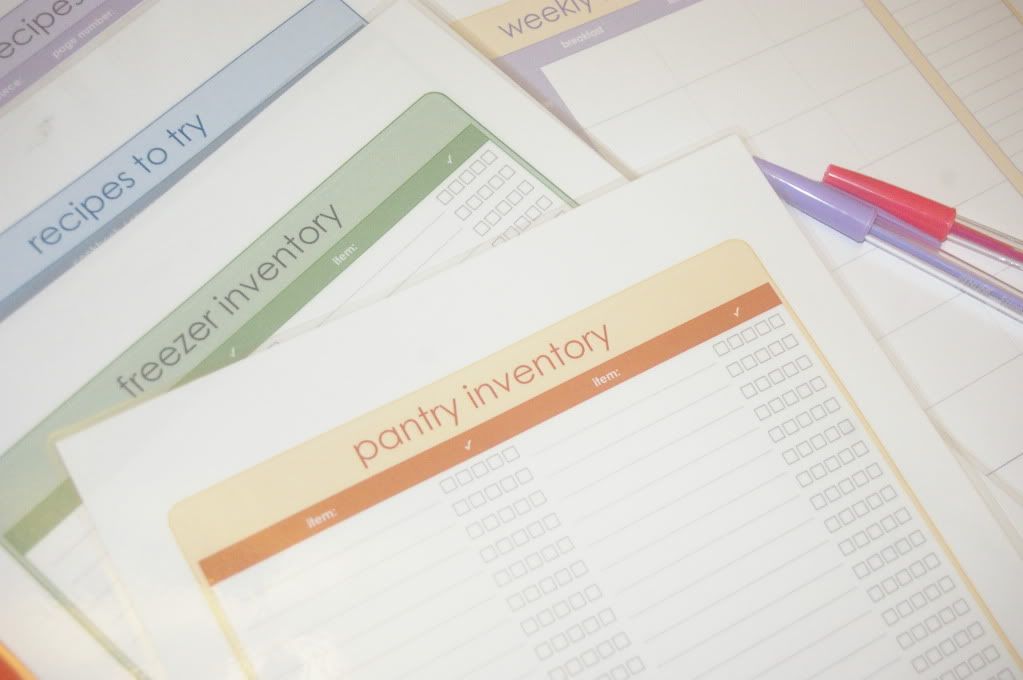 My pantry lists - given to me as a Secret Santa gift a few years ago
Lovingly covered in domestic goddess Michael Miller fabric
There are quite a few online pantry lists you can use or print your own. For example, one called
Pantry
is available for free to download and can be synced to your iPhone. (I haven't tried this as I don't have an iPhone but it's worth a look.) Create a simple spreadsheet or word document breaking up your pantry contents into
Dry Goods
,
Fridge
and
Freezer
. Laminate them and write in whiteboard marker the contents and quantities of your pantry cupboard, fridge and freezer. Create your shopping list each week/fortnight/month from these documents and also create your weekly menu plans from these lists.
Stay tuned for my pantry list and my views on menu planning.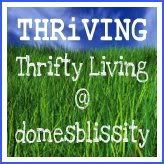 This post is part of domesblissity's THRiVING - Thrifty Living feature.
Yum