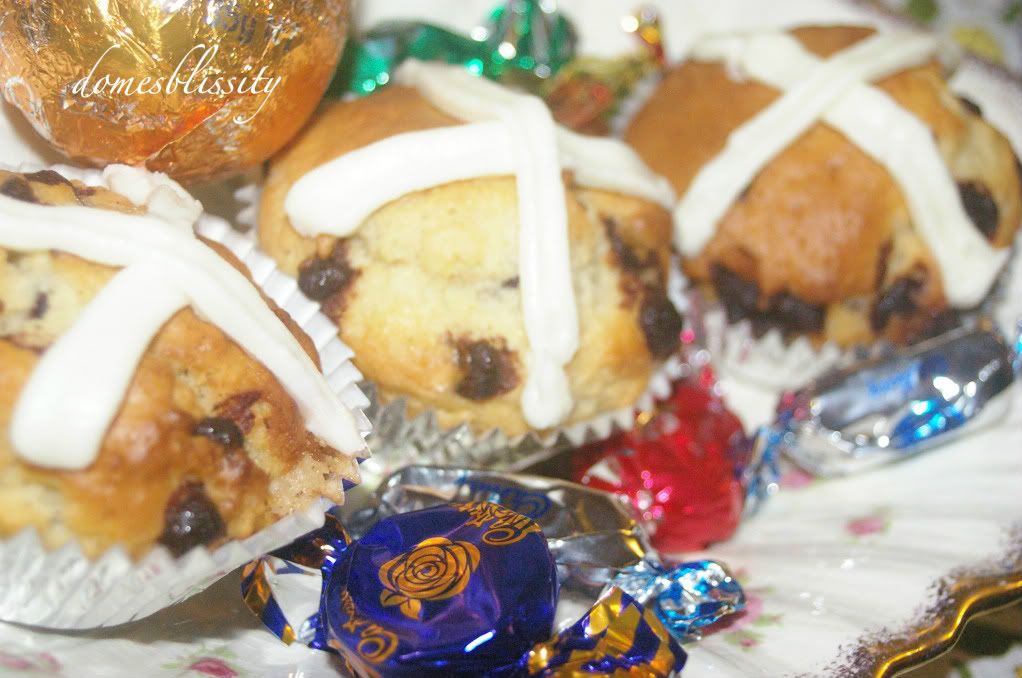 Have you seen the price of hot cross buns in the supermarket? Outrageous! We've had our fair share over the last few weeks (as you do - they're on the shelves right after Christmas) so I thought I'd make some hot cross muffins for morning and afternoon teas this week. This is a great standby if you feel a little intimidated working with yeast as in traditional hot cross buns. It's basically a sweet, spiced muffin with dried fruit (or chocolate chips as I've made) and iced with basic buttercream.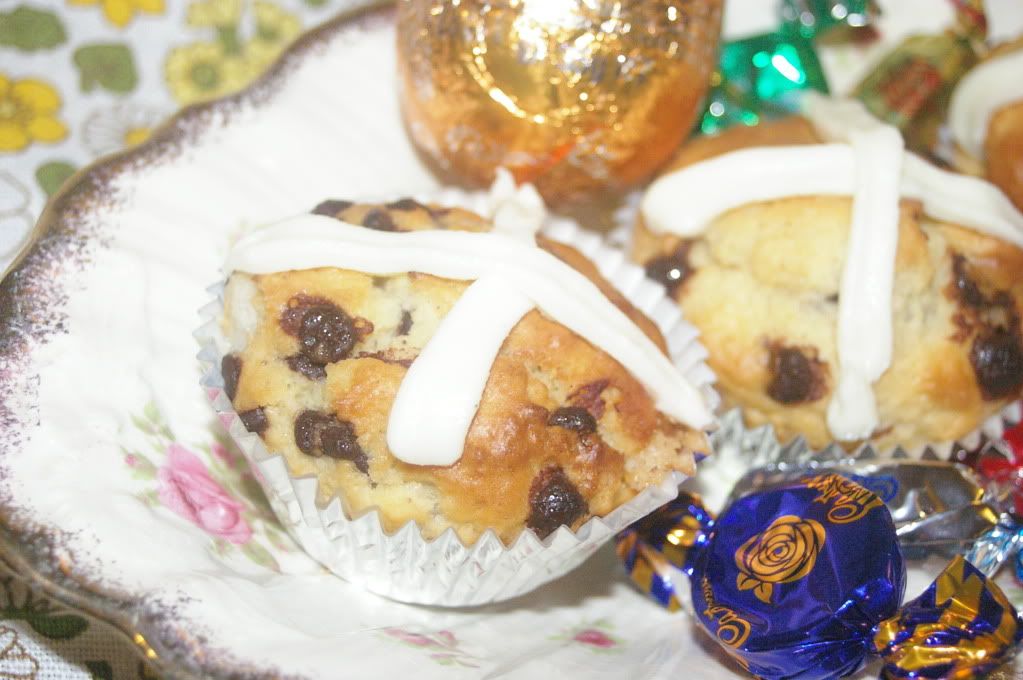 Hot Cross Muffins
2 cups Self Raising flour
1 cup dried fruit (or chocolate chips)
1 tsp cinnamon (or mixed spice)
1/4 cup oil (I used Canola)
1/2 cup sugar
1 cup milk
1 egg
1 small quantity of
basic buttercream
Add all ingredients, mix lightly and pour into cupcake papers and bake in a 180 deg C oven for 15 minutes. Makes a dozen large sized muffins, 18 cupcake sized muffins or 24 mini muffins.
Yum