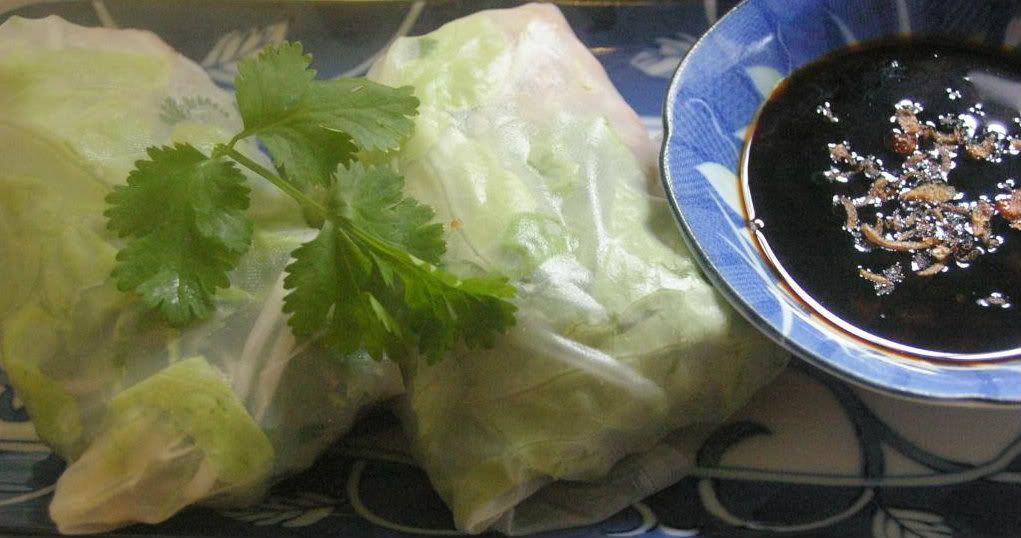 When you're stuck at home on your own during the week and you put together your boring old salad ingredients for lunch, why not wrap them up in rice paper rolls and serve them with a dipping sauce. I often make myself Vietnamese Rice Paper Rolls for lunch with chicken, rice noodles and other authentic ingredients but I was putting together a simple tuna salad with fresh coriander (cilantro) and was going to make an Asian style dressing when I decided to wrap it all up and serve the dressing on the side as a dipping sauce.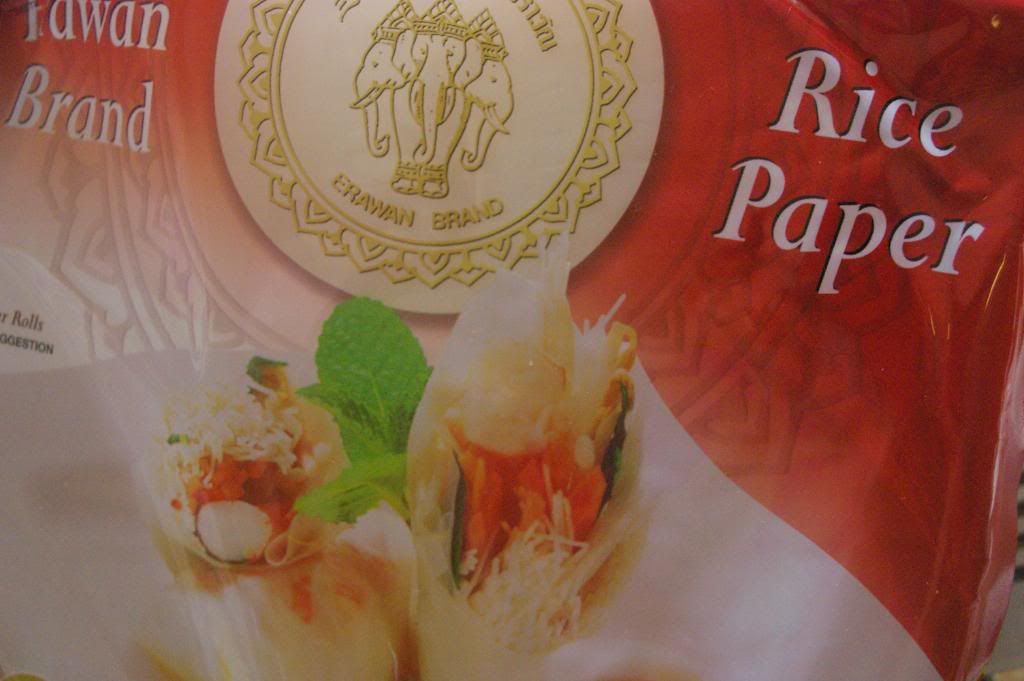 Rice paper is available in the Asian ingredient aisle at the supermarket and they're reasonably priced. They keep forever in the pantry and they are good for a light lunch or appetiser.
They're so easy to make. Mix up your salad ingredients like you would a regular salad. Soak a piece of rice paper into a dish of water for about 30 seconds until soft. Place on a clean tea towel, pile filling into centre, wrap bottom over filling, then wrap sides into centre and then roll to enclose. The sticky rice paper will seal. Serve with an Asian style dipping sauce of soy sauce and sweet chilli sauce.
Salad Rice Paper Rolls
chicken breast, tuna, salmon, other cold meat, tofu, cheese
lettuce varieties
tomatoes (I used baby roma)
cucumber, bean sprouts, fresh herbs, capsicum (peppers)
any salad ingredients
nuts like peanuts
rice paper
Dipping sauce:
equal quantities of soy sauce and sweet chilli sauce
Combine salad ingredients.
Soak one piece of rice paper in a shallow dish for approx 30 seconds or until rice paper has softened.
Place on a clean tea towel and place a large amount of salad in centre of paper.
Wrap up bottom of paper, then sides and continue to roll into a small parcel.
Soak another piece of rice paper and continue until desired amount of rolls have been made.
For dressing, combine all ingredients and serve with rice paper rolls for dipping.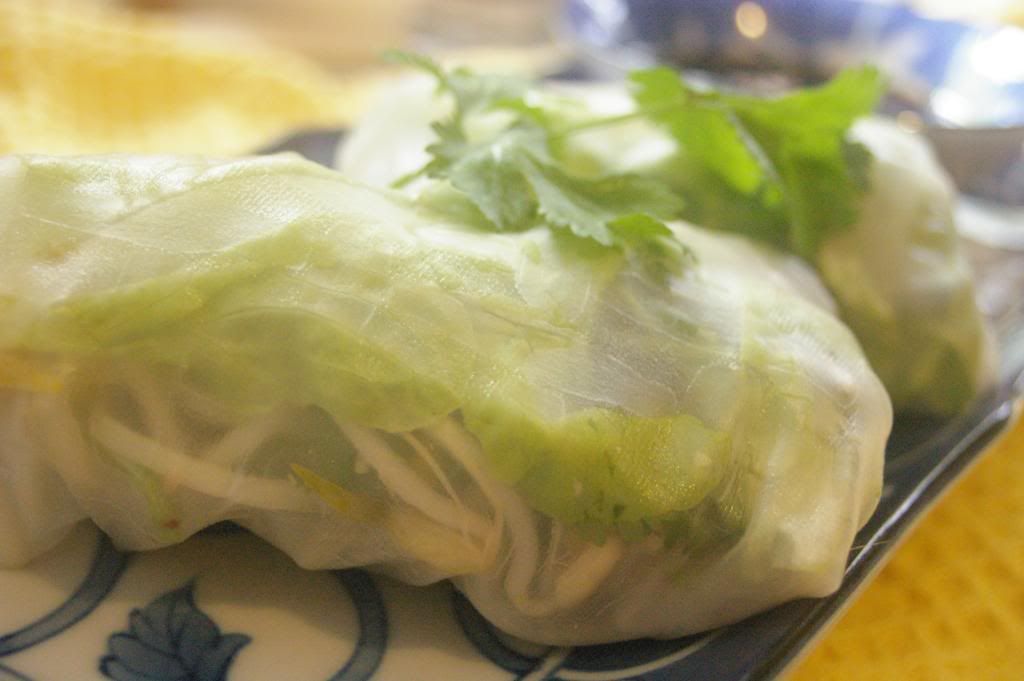 I think this way of eating your salad would only work really well with light Asian ingredient style salads not your thick creamy type salads like potato or mayonnaise dressed salads. The addition of thinly shredded cabbage would work really well. Why not give it a go.
Yum