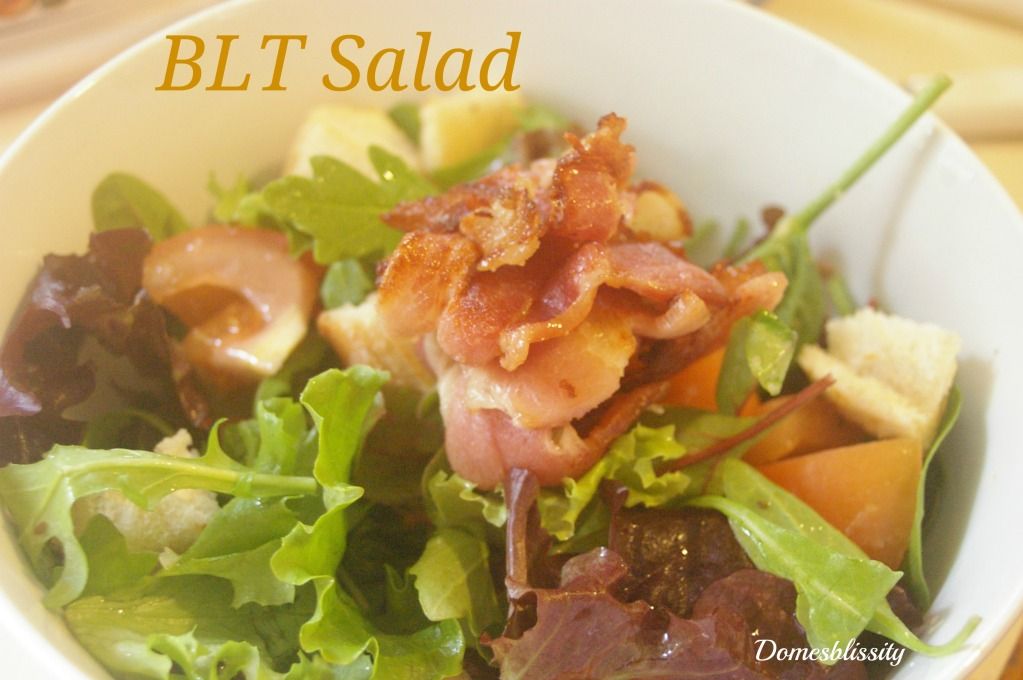 I've been going to the gym and trying to eat a lot healthier. That's one of the reasons there hasn't been too many baked goods on the blog lately. I'm trying to eat a salad at lunch and dinner with whatever I'm having, just to bulk up. I had all the ingredients for a BLT sandwich the other day but knew I couldn't possibly fit all the lettuce I usually eat in one sitting on one tiny bit of bread so decided to throw it all in a bowl.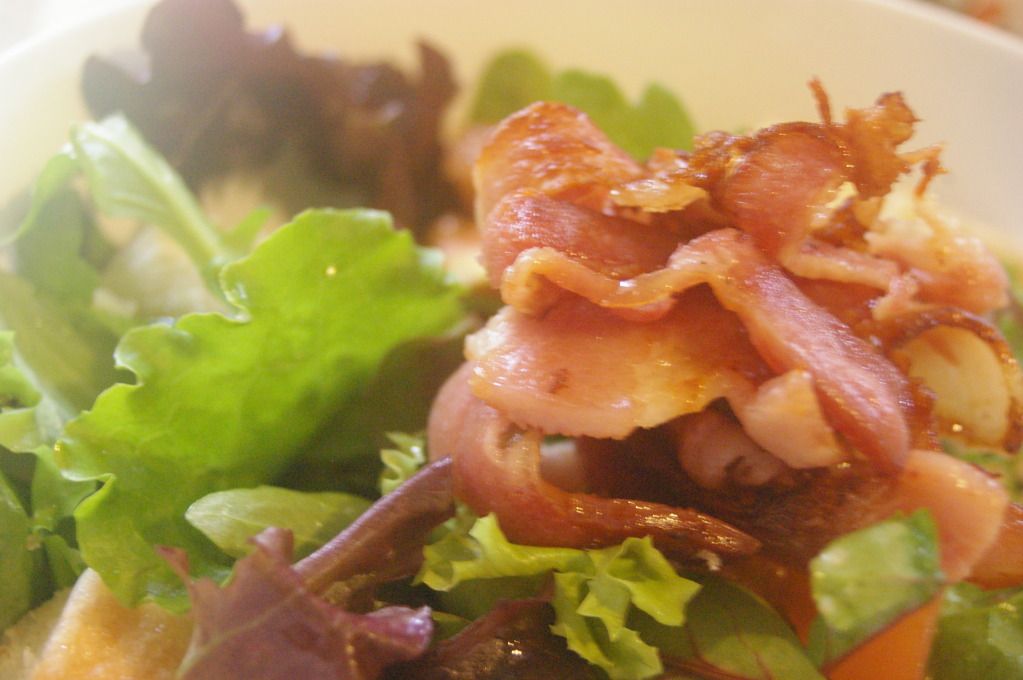 I didn't want to make croutons nor have too many carbs so toasted just one slice of bread and chopped that up and tossed through the salad. It was a nice way to eat that BLT combination, which is such a favourite with so many people.
BLT Salad
bacon, grilled, microwaved or fried
tomato, chopped
lettuce leaves, torn
bread, toasted
vinaigrette or salad dressing of your choice
Toss bacon and salad ingredients into a bowl.
Chop toasted bread into squares and toss through salad.
Top with chopped, cooked bacon and salad dressing. Toss.
More salad ingredients or nuts can also be added like pecans, walnuts, pinenuts.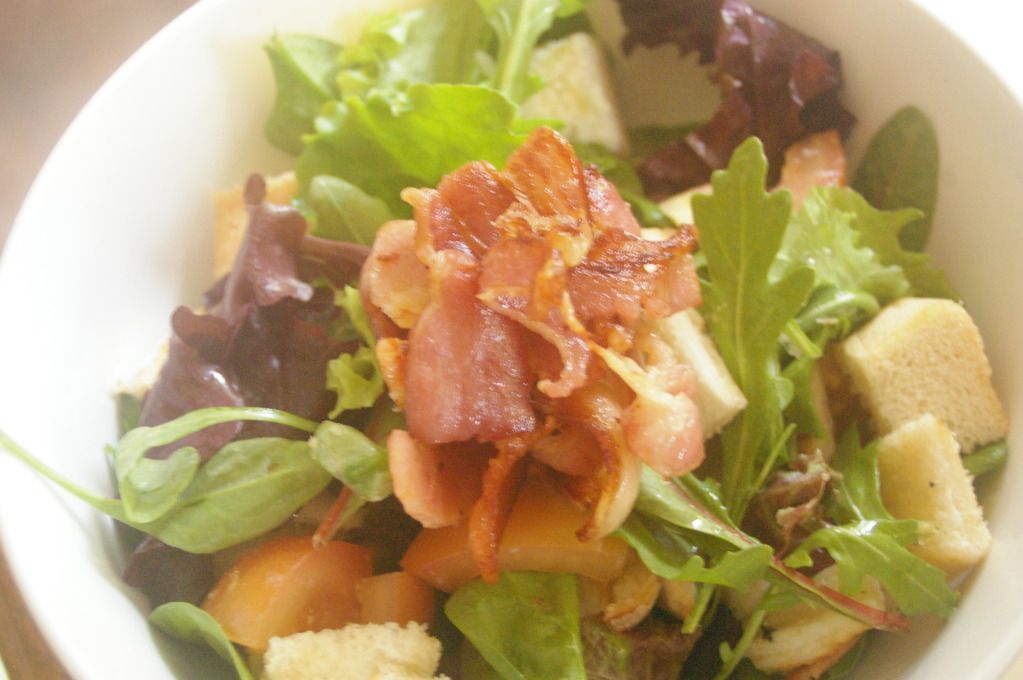 Yum