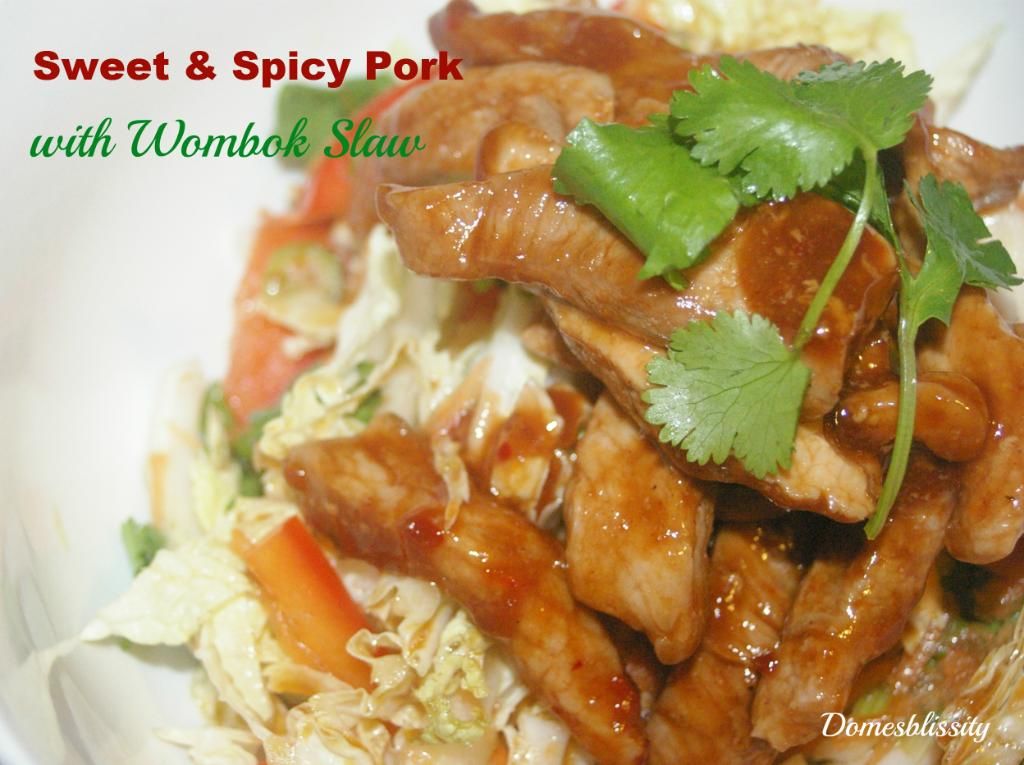 It's hardly salad weather here but when you get a wombok (Chinese cabbage) in your weekly fruit and vegetable box, it needs using up. It was lovely and fresh so the best way to eat it is raw or quickly stir fried. I had some pork strips which I made a little sweet and spicy which complimented the salad nicely.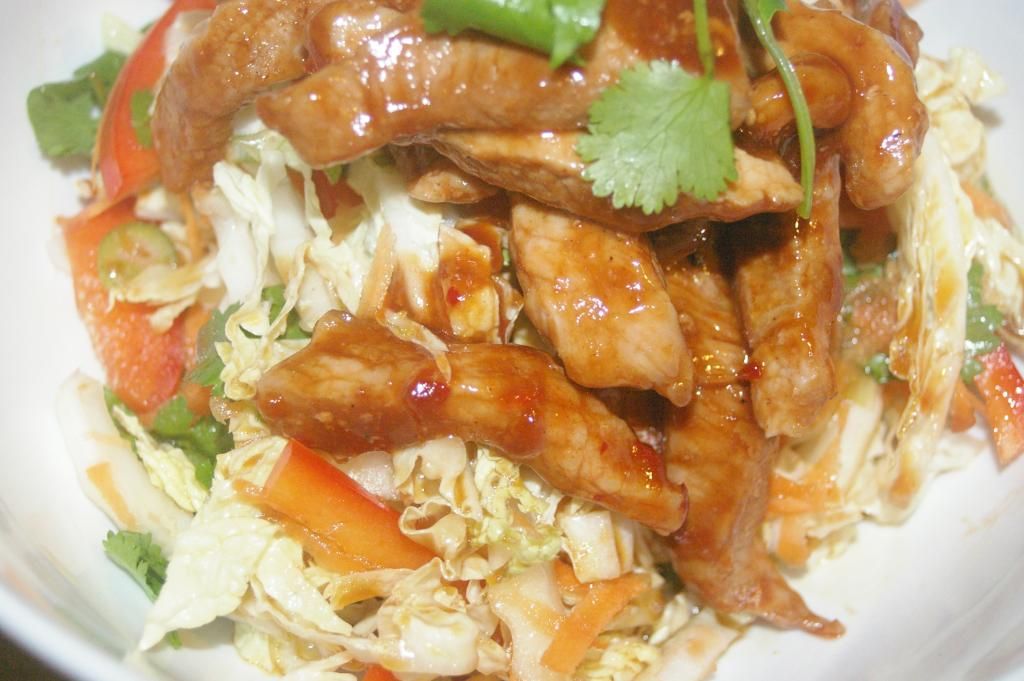 Sweet & Spicy Pork with Wombok Slaw
Pork:
500gm pork fillet, cut into strips
spray of oil for frying
2 tbs tomato sauce (ketchup)
2 tbs bbq sauce
1 tsp sweet chilli sauce (to taste)
salt & pepper
Saute pork strips until cooked. Season with salt and pepper.
Add sauces and cook down until they become sticky.
Wombok Salad:
1/2 wombok (Chinese cabbage), shredded
1 carrot, grated,
1/2 capsicum (bell pepper), thinly sliced
3 green onions, sliced
1/2 bunch coriander, chopped finely
Dressing:
4 tbsp honey

3 tbsp white vinegar

2 tbsp soy sauce

2 tbsp olive oil

2 tsp sesame oil
Combine salad ingredients.

Place all of salad ingredients in a bowl and whisk (or alternatively, place in a jar with a lid and shake).

Pour over salad and serve with pork strips.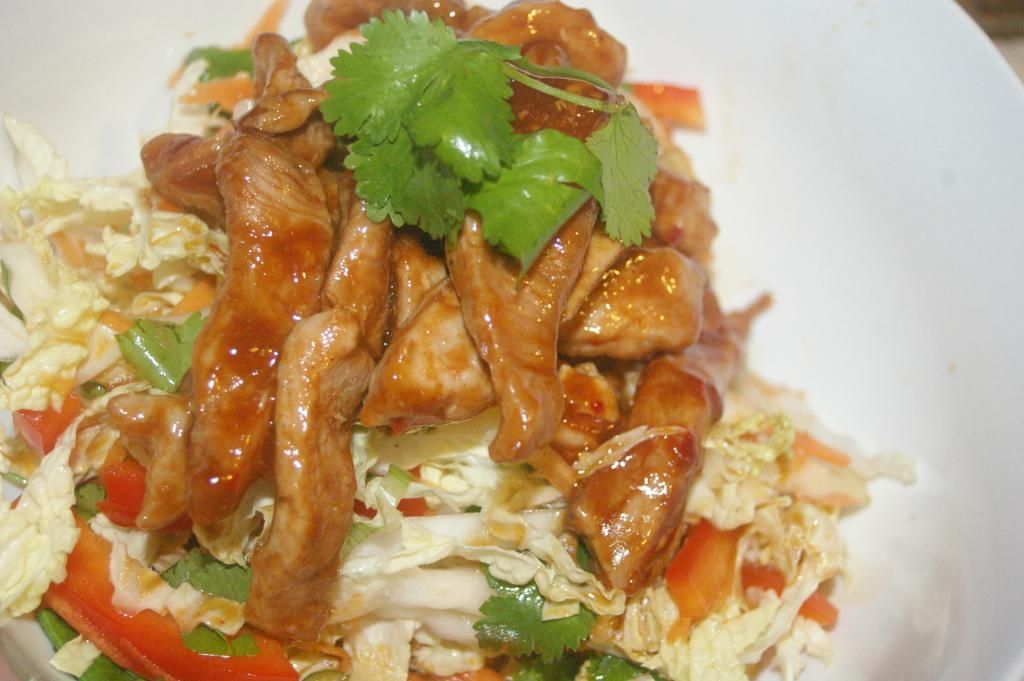 Yum