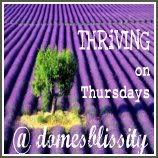 Welcome to another week of Thriving on Thursdays. The place to share wonderful recipes, crafts, decorating tips, budget household hints, organising ideas and anything else you can think of to help us all live thriftily. These were the most hit, non food related posts from last week.
Julia from Stars & Sunshine shared how to make this lovely
DIY Glass Vase Lamp
. How cool is this? Just imagine all the lovely things you could put inside this. I love it Julia. Thanks so much for joining in last week.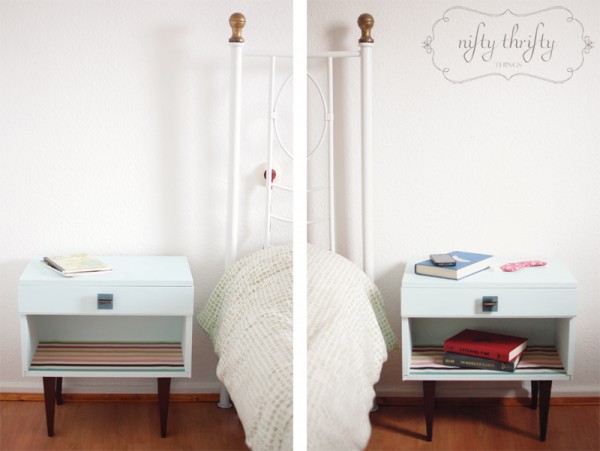 My bloggy friend Vanessa from nifty thrifty Things scored this pair of night stands from the side of the road. I think they were gorgeous before the makeover but even more special after. I wish I could score something like this. Vanessa shares her recipe for
DIY chalk paint
and how she made over the night stands. Just great, as always, Vanessa! Thanks for linking up each week.
And Donna from Loopy Loop Creations picked up this clear plastic shoe organiser from Walmart for $5 for effective
felt and fabric storage
. I've seen this done before on Pinterest but can't seem to locate the clear plastic ones. I'd so love to get something like this happening. I've got bits of felt in about 100 different plastic bags. Drives me crazy! Thanks so much Donna. Can't wait to see what you do with your closet (althought it looks a lot better than any closet in my house).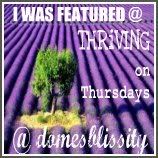 If you haven't already, feel free to add my 'featured' button to your blog. Thank you so much everyone for linking up each week. Can't wait to see what you've been all been up to, including any Mother's Day recipes or crafts.
Yum