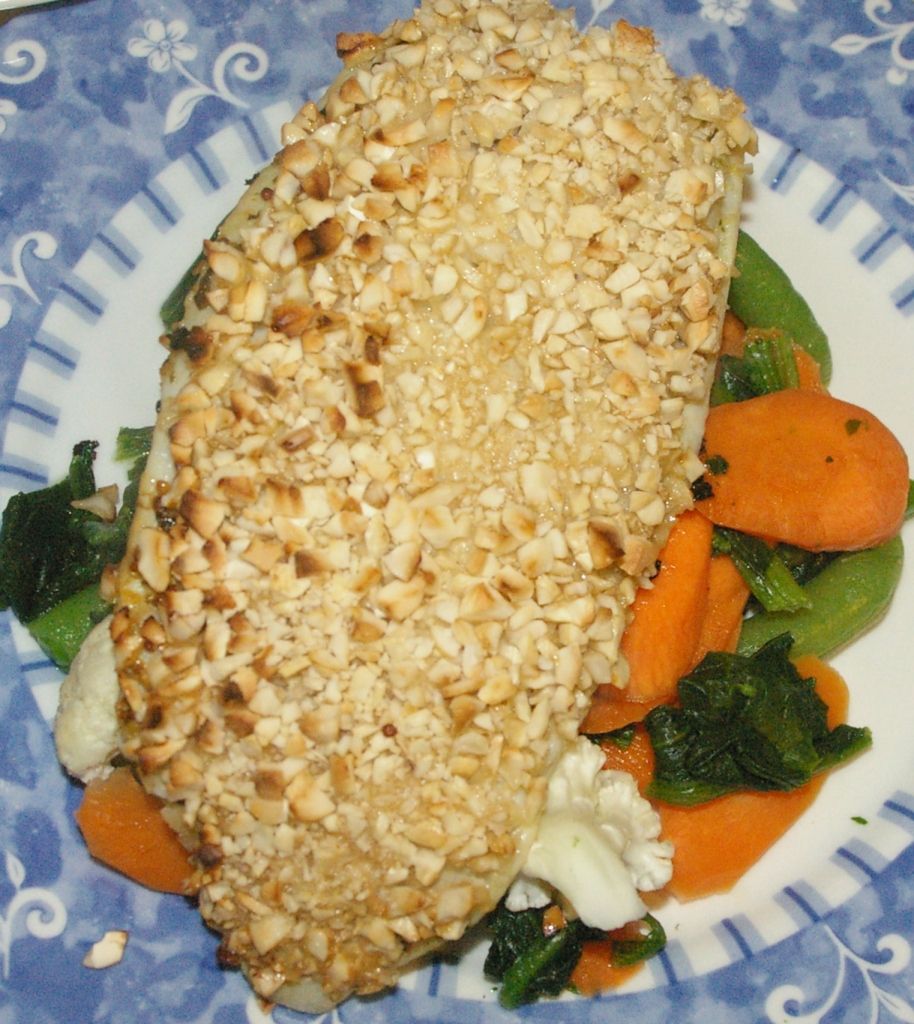 You might very well be asking "what's happened to the recipes on Domesblissity?" "Has Anne lost her marbles?" Where's the fully loaded, high carb, high fat, high sugar laden treats she used to make? Well folks, those days are over, kinda. I've been going to the gym for about 6 weeks now and in order for this to work, I really do have to watch my calorie intake and both fat and carbohydrates, but I'm not letting it consume me (I say as I prepare my post for Choc Lava Cake for Friday!) I don't want to skimp on taste but I do want to come up with lower calorie recipes so I hope you stick around. Taste won't be compromised on this blog my friends!
I came across this recipe over at the
Calorie King
web site. For only 167 calories per serve, I was hooked. You can use any type of firm white fish fillet and cashews or almonds. I've got a full plethora of nuts in my pantry at the moment. They're a good way to curb the hunger pangs in the afternoon. That's my worst time. But not too many. They're high in fat. (Listen to me! I'm no expert
at all
in dietary advice. It's just what I've read.)
For your information:
20 raw cashews = 175 calories
20 raw almonds = 144 calories
10 raw macadamias = 250 calories
20 raw walnut halves = 243 calories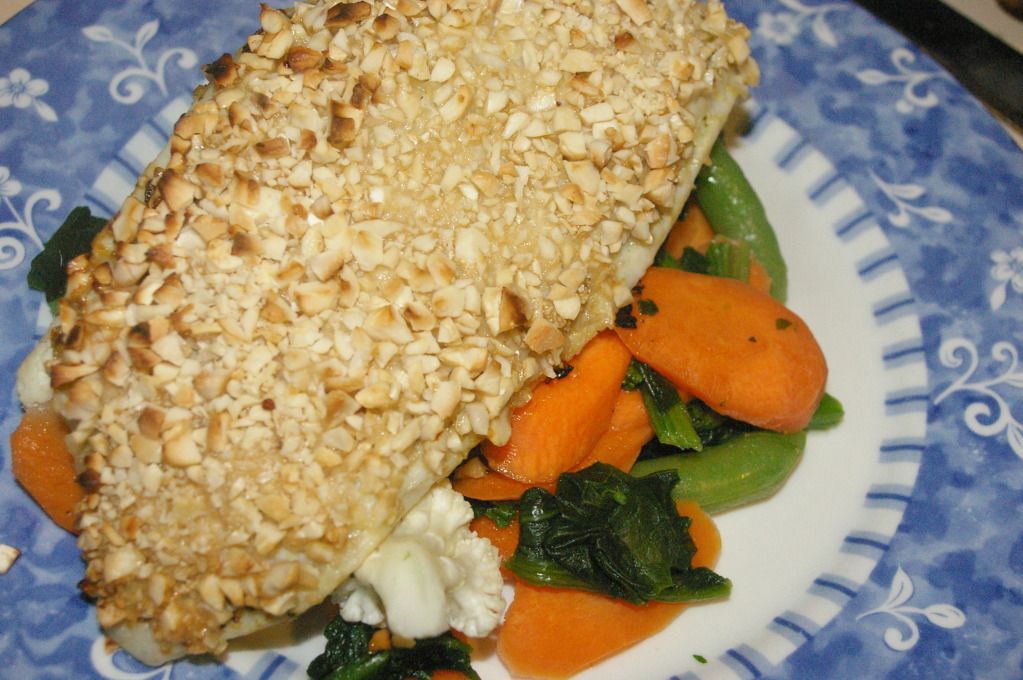 Crunchy Cashew Coated Fish
4 white fish fillets

1 Tbsp lemon juice

2 Tbsp olive oil

1 Tbsp wholegrain mustard

1/2 cup finely chopped almonds or cashew nuts

1/2 cup finely chopped fresh basil
Combine lemon juice, oil and mustard in a jar. Shake well. Brush both sides of the fish with the mixture. (I used the Gourmet Garden tube of basil and added it to this mixture.)
Combine nuts and basil on a large plate. Coat both sides of the fish fillets.
Place fish in a single layer on an oiled baking dish. Cook for 10 - 15 minutes at 190°C. Serve with steamed vegetables and oven-cooked jacket potatoes, if desired.
This was really delicious and one I'll do again. (I had the Chocolate Lava Cake for dessert and I am definitely on the look out for a low calorie version of this!)
Yum