I picked up a couple of leeks on the weekend to make a potato and leek soup sometime this week but talking about tarts to a friend of mine, I just had the urge to do something like this for dinner the other night. I had feta and cubes of frozen spinach in the freezer so threw this together quickly.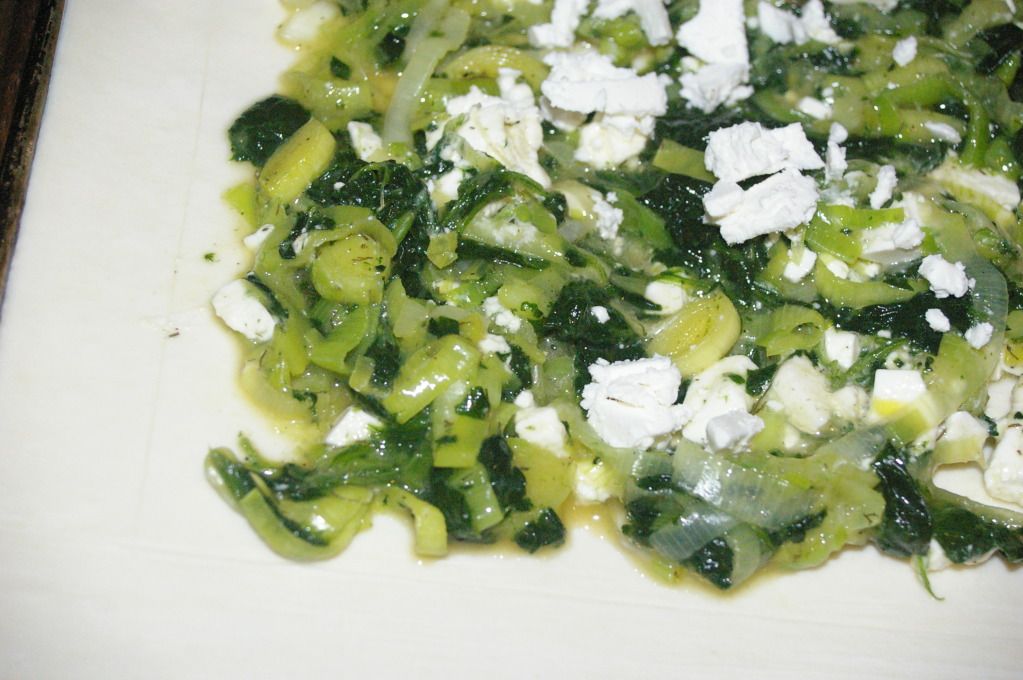 To keep it light in calories, I used a reduced fat ready made frozen puff pastry and I binded the leek and spinach mixture with an egg before topping with the crumbled feta.
But don't do what I did. I left the blue plastic on the sheet of puff before I put it in the oven! Arrrggghh! Never in my life have I done that before, but I just scraped the good stuff off the bottom part and ate it anyway. I was hungry!
Leek, Spinach & Feta Tart
1/2 leek, sliced thinly
1 cube frozen spinach, defrosted (or 1-2 leaves of fresh spinach or silverbeet)
oil spray
1 egg, beaten
1/2 tsp dried dill (or fresh)
1 sheet reduced fat puff pastry (remembering to take off blue plastic)
Preheat an oven to 180 deg C and line an oven tray with baking paper.
Saute the leek and spinach in a non stick pan with a spray of oil until leek has softened.
Remove from the stove and mix in beaten egg and dill.
Score a line on the pastry with a knife about 1.5cm around the edge of the pastry and place the leek mixture within that mark.
Bake for approx 15 mins or until pastry has browned.
Serve with a Greek salad. Serves 2.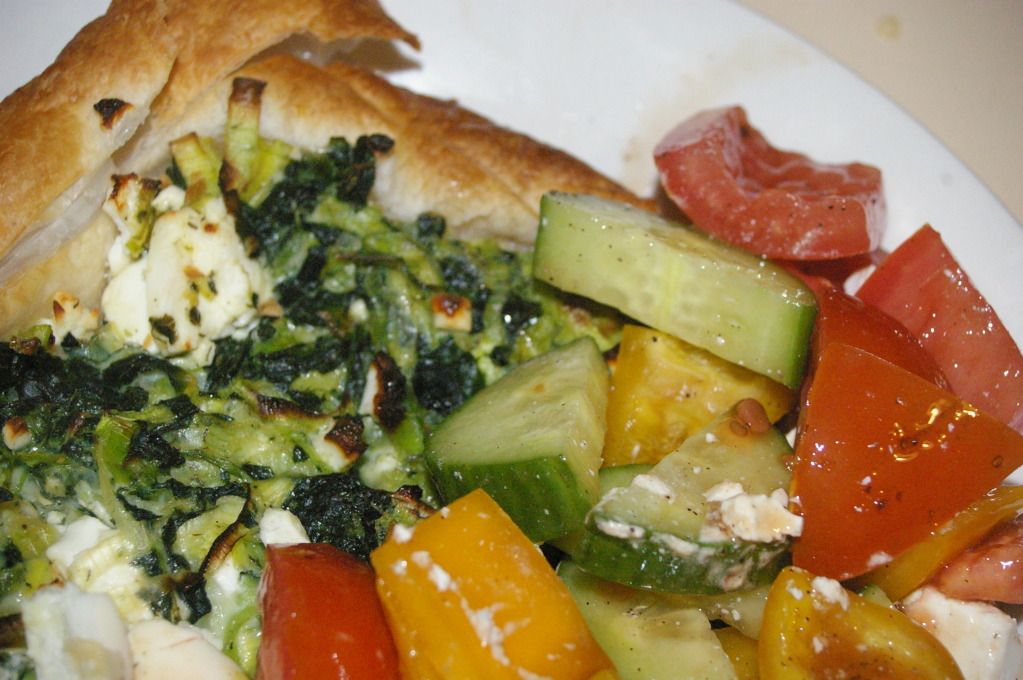 Yum