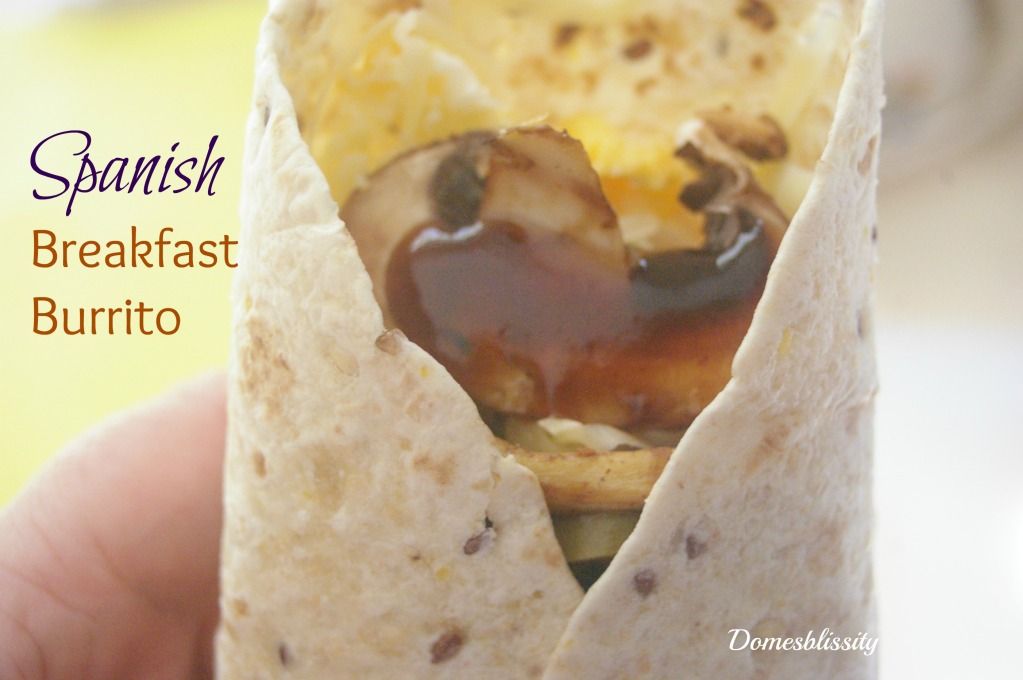 I'm not normally a breakfast person. Mainly because of the lack of time. I know I could get up a lot earlier and make myself something but I'd rather an extra half hour's sleep over a healthy nutritious breakfast any day. Crazy, huh? I have been eating a lot healthier though and enjoy a lovely bowl of muesli every morning.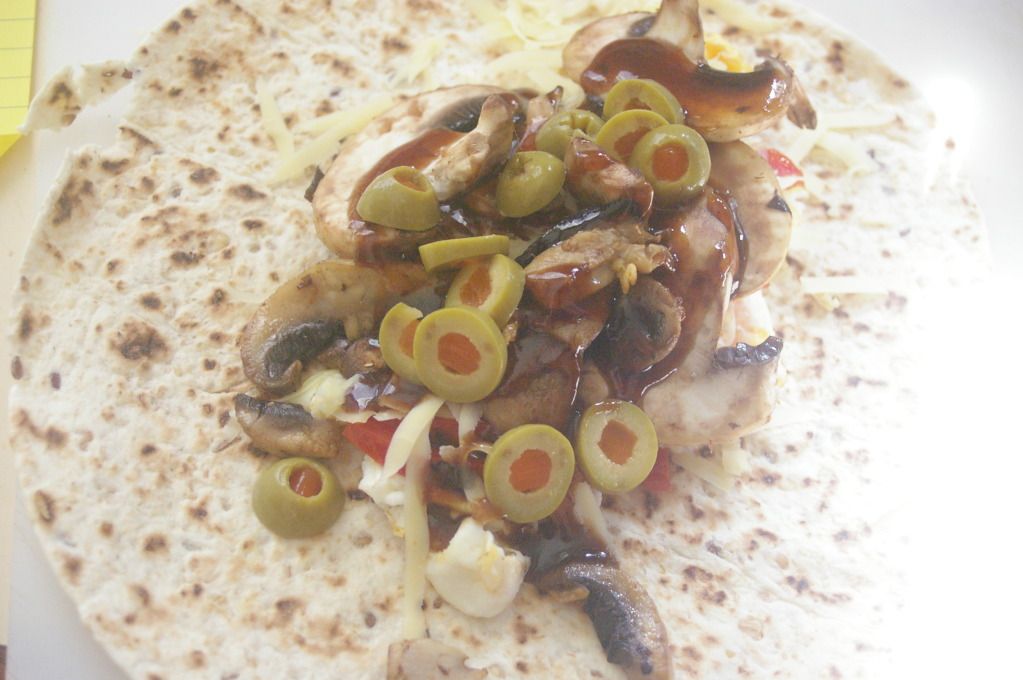 Weekends are a different story. I have a family of late sleepers so breakfast could turn into brunch and we have all the time in the world to prepare something a little more exciting. I'm trying to watch my fat intake so thought of doing a breakfast burrito but added some Spanish influenced ingredients. (Well, just whatever I had in the fridge and called it a "Spanish" breakfast burrito.)
Spanish Breakfast Burrito
tortilla or wrap
1 x egg, scrambled (seasoned with salt, pepper and a sprinkle of paprika)
mushrooms, sauteed
cheese, grated
stuffed olives, sliced
chargrilled capiscum (bell peppers), sliced
BBQ sauce
Starting with the scrambled egg, pile all ingredients into the centre of the wrap/tortilla.
Fold up from the bottom, then fold over the left, then the right.
Alternatively, you could roll up and toast in a sandwich press for a minute for a crispy finish.
You could add bacon, chorizo, sausage, onions, spinach, tomatoes, salsa, dips, spreads, whatever you like.
Yum