Have I told you how much I like
risoni
(or otherwise known as orzo)? To me, it's like a 'poor man's' risotto, not that arborio rice (the rice traditionally used for risotto) is all that expensive. Sometimes you can pick up a bag of risoni for $1 and it will last you for ages, it's quick to cook and you can use it so many ways. I love it cooked like this in a bit of stock and a touch of cream. Change your macaroni to risoni for the kid's Mac'n'Cheese or add to soups to bulk it out a little. This is also a great side dish with any vegetables added.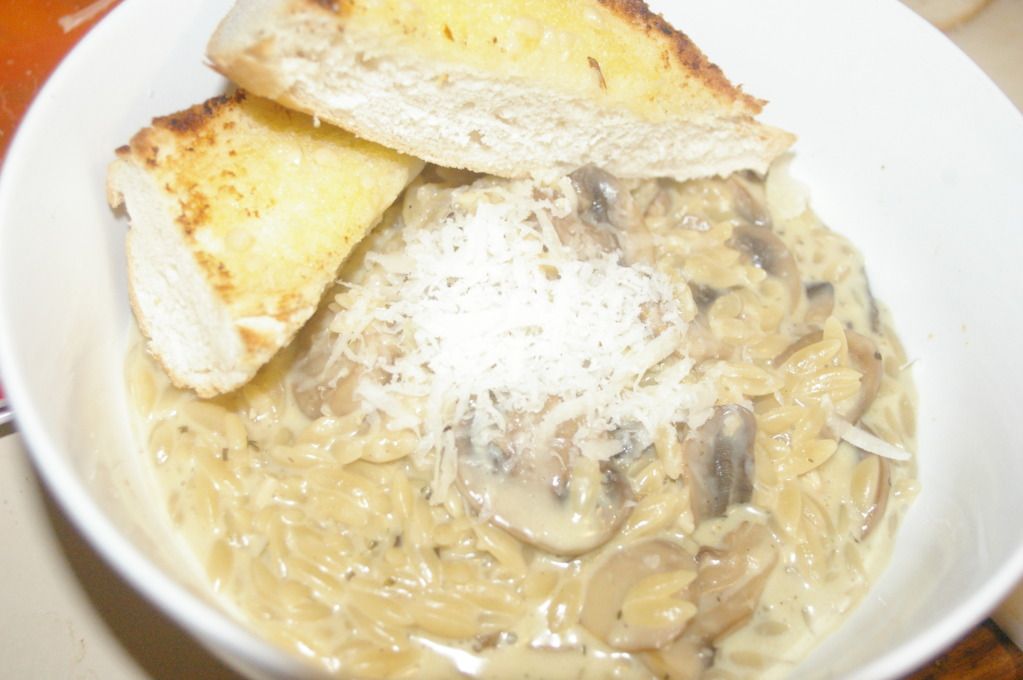 Creamy Mushroom Risoni
250gm button mushrooms, sliced
1 tbs butter
1 garlic clove, crushed
1/2 tbs thyme, dried
1/2 cup risoni
1 cup chicken stock
1/4 cup cream
grated parmesan cheese, to serve
Pan fry mushrooms in melted butter until just starting to soften.
Add thyme and garlic.
Add stock and risoni.
Cook until pasta has softened and most of the liquid is absorbed.
Just before serving, add cream and heat through.
Top with grated parmesan to serve.
Serve with garlic bread.
Serves 2.
Yum