I nearly wrote 2011 in my blog post title. Hard to believe 2012 is actually over. Where did it go? To tell you the truth, it wasn't the best year of my life. I've had 'bad' years before. Broken dreams, losing your father to cancer (20 years this year), infidelity, moving on from mistrust in relationships but nothing comes close to losing your mother.
Being a mother myself makes it even harder to accept. I was always my mother's daughter and she was 'it'. She was the backstop. If there was ever a problem, advice sought, a cafe/dining partner, vacationing buddy, that was my Mum. Even writing that brings tears to my eyes. I came to the conclusion that I will always shed tears for my Mum. Christmas, birthdays, Mother's Day will always come and go and I will remember them. I will visit her grave and have a cuppa with her somewhere and tell my children all about her life. I've taken a page out of her life now and am 'getting on with it".
Besides that, my marriage broke down in January and that was hard to accept. It was a mutual decision at first but he had moved on very quickly. Learning to be a single parent, trying to provide both a maternal and paternal role to my children, managing on a single Government provided income and now being told that if I don't find at least 15 hours per week of work or study I will lose that, has given me something else to think about for the future (of which I'm still undecided).
But as far as blogging goes, what started out as a place to store a few basic recipes and stories of my children has turned into a little community of like-minded people who, for some reason, like my recipes and what I write. When things got a bit much this year I thought about taking around 6 months off from blogging but I soon returned as I missed the camaraderie and support I realise existed here on the blog.
Here are some of the highlights of 2012.
January saw the start of Thriving on Thursdays. A linky party where bloggers from all around the world have the opportunity to link up their blog posts from the week relating to a frugal way of life. Recipes, crafts, financial advice, sewing projects, you name it. I've made some wonderful friends through this little party (and found some wonderful recipes and inspiration) and as long as people want to keep linking up, Thriving on Thursdays will continue.
I also created a series of blog posts under the title
THRiVING
covering everyday topics and how to save a couple of dollars (and maybe a bit of time). Topics covered were Back to School, Shopping, Cooking etc. I'll add to those as I go.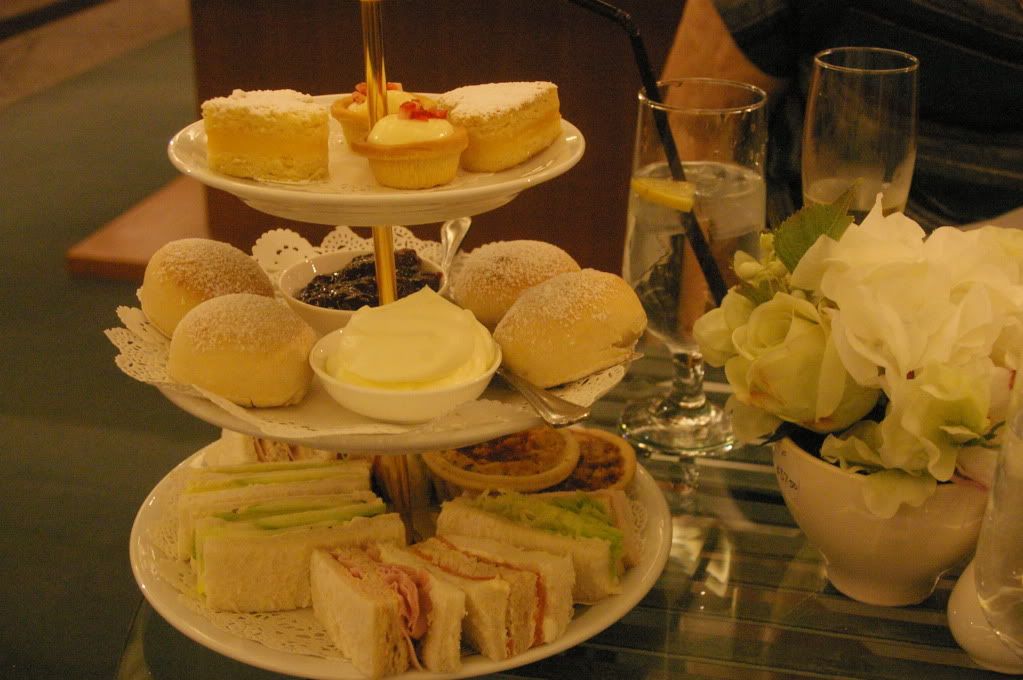 February is birthday month for me, which was one of the last times I was out and about with Mum. We celebrated
High Tea
at the Keri Craig Emporium in the Brisbane CBD and normally we would've looked around all the beautiful shops but Mum didn't have the energy. I knew something was up then.
It was just under a month later she passed.
In April I introduced a
new look to the blog
. The lovely Bobbi Fox from Pixel Fox Designs did a great job on redesigning the blog. It was one less thing I had to worry about updating every time I got tired of the colour scheme or photos in the header. I'll see how much longer I can stick with this one but at the moment I'm happy with it.
In May I entered a certain
cooking competition
(if you hadn't already heard about it). Gourmet Garden herbs were having a Blog Off/Cook Off and the top 18 picked throughout Queensland, New South Wales and Victoria (6 in each State) were to cook off against each other at their capital city's Good Food & Wine Show. Mine was in November and
I was very lucky to win
.
Every Saturday I was searching Pinterest for the top ways to use a particular ingredient or general item from around the house. They can all be found in my
Tips
tab above. Who knew nearly 200,000 people were interested in reading about
16 ways to use quinoa
or over 160,000 people read
23 things to make from t-shirts
?
The birthdays in November are always a busy time for me.
My daughter's
just happened to coincide with the cooking competition and
my son's
birthday always coincides with end of school break up.
December was a bit of a blur. I can remember having a couple day's relaxation at Rainbow Beach but other than that there were appointments for personal 'stuff' which made the lead up to Christmas very busy. The actual
Christmas preparations were very laid back
.
Being a single parent of two children, my recipes changed over the 12 months. There's no point in making whole cakes or large family meals anymore so the style of my recipes changed slightly but hopefully still enjoyed by all.
So, as I enter my third year of blogging, I'd like to thank the nearly 900,000 people (including spammers) who have visited Domesblissity. To the nearly 5,000 who come every day, I hope you find what you're looking for and, since July this year (according to Google Analytics), the 30,000 unique visitors who come here every month, stay as long as you like. You're all always very welcome.
Thanks for the memories and the lessons learned 2012. I'm certainly looking forward to a bigger and better 2013!

Yum