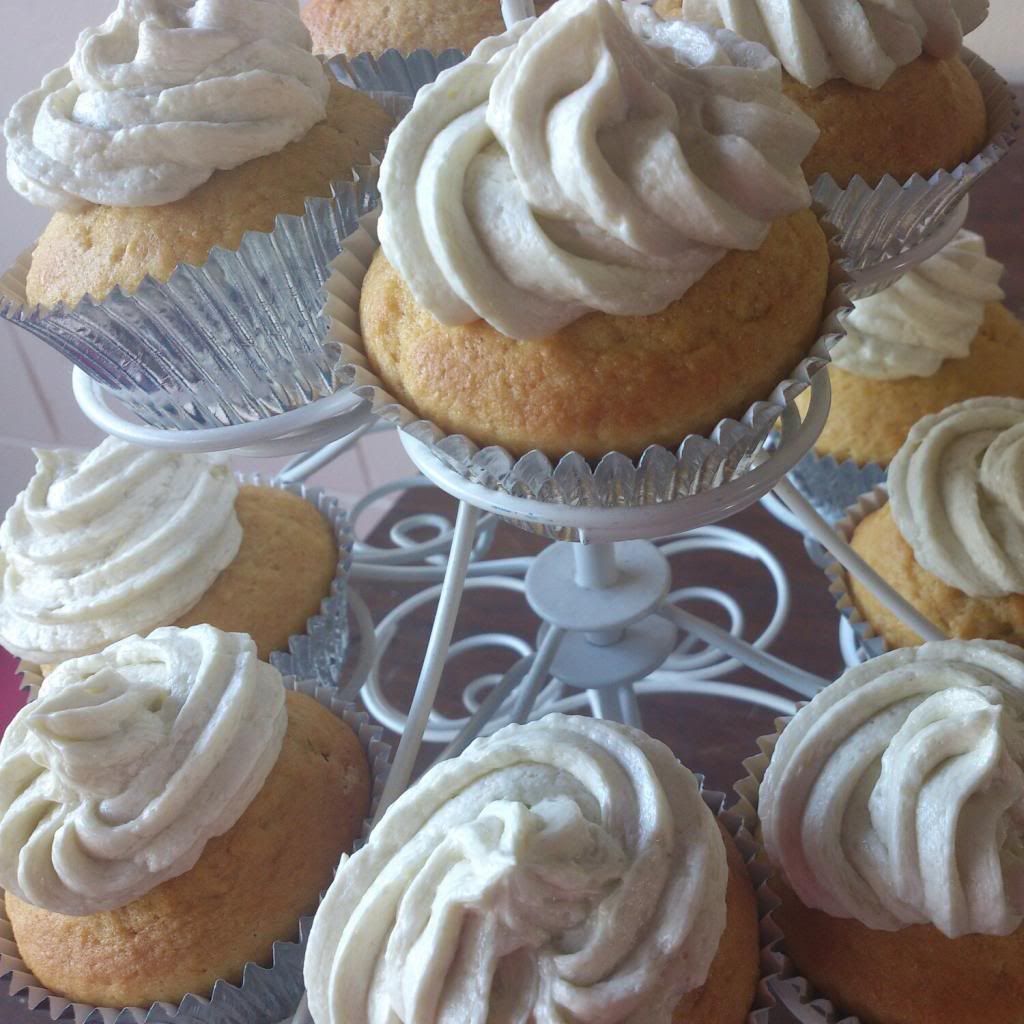 Cook books, menu plans? Meh! Who needs them? I've just got to look into my overstocked pantry to dictate to me what I'll be cooking. I'll happily accept my sister's pantry clean outs but boy, doesn't it make a mess of my basic ingredient stocked pantry. I've got so many things that need using up. I've still got about 3 packets of cake mix (which is from November, the birthday month) and I don't fancy having them sitting there until November this year!
Sometimes I wish my kids were like other kids with their eating habits and ate these packaged things. These tubs of diced peaches were just annoying me, falling out all over the place. I'm afraid my son would prefer to eat a real peach instead of these packaged ones so besides the usual cordials, muffins or icy poles, I decided to make these Peaches and Cream cupcakes. (I'm a little bit addicted to "Cupcake Wars" on TV so love coming up with different flavour combinations.)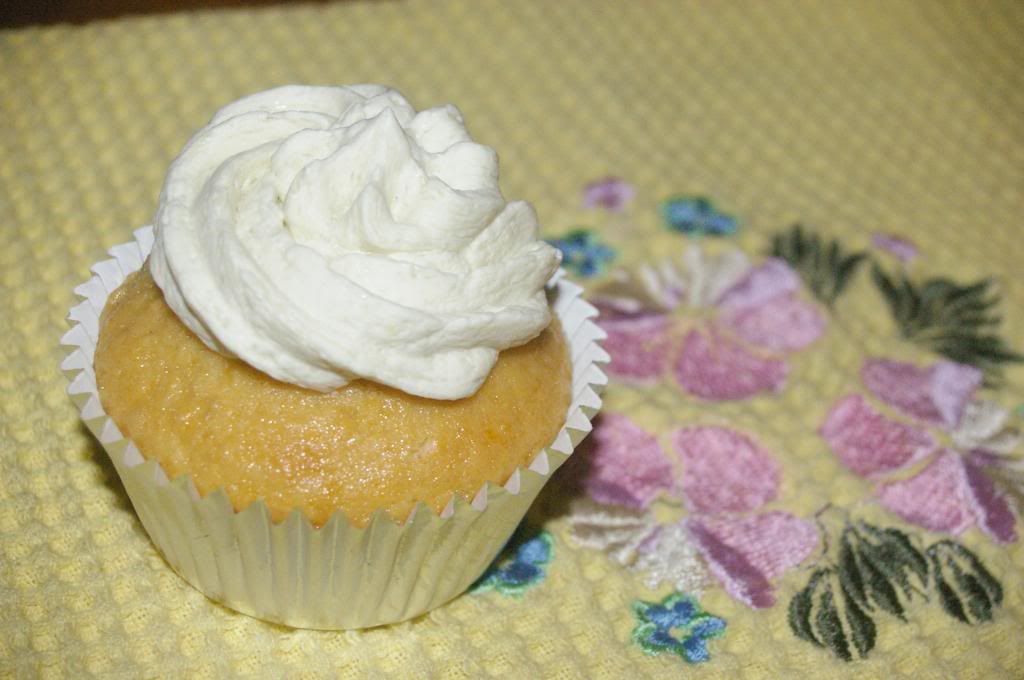 I don't advocate using cake box mixes. I don't personally like them. I usually only get them for the kid's birthday cakes but for a quick alternative, I think they're great. But I do advocate using things up. I'd rather use what I have than have to run down to the shops for one or two things. I'd also rather use up a cake mix and 1 egg rather than flour, eggs, milk and butter to make a cake.
There's just 3 ingredients in this recipe folks. Yes, that's right. Three. The cake mix, one cup of the pureed peaches and an egg. They turned out really nice. This was a plain, no name brand cake mix. You could top with fresh whipped cream that was flavoured with a little vanilla and icing sugar but I decided to top them with mock cream. It's been so hot here I think fresh cream would curdle if it was out of the fridge for a minute longer than it should be. I used
this
simple recipe from Best Recipes and its not as hard as the recipe sounds. It does look a little 'caramel' in colour but that's just from the vanilla.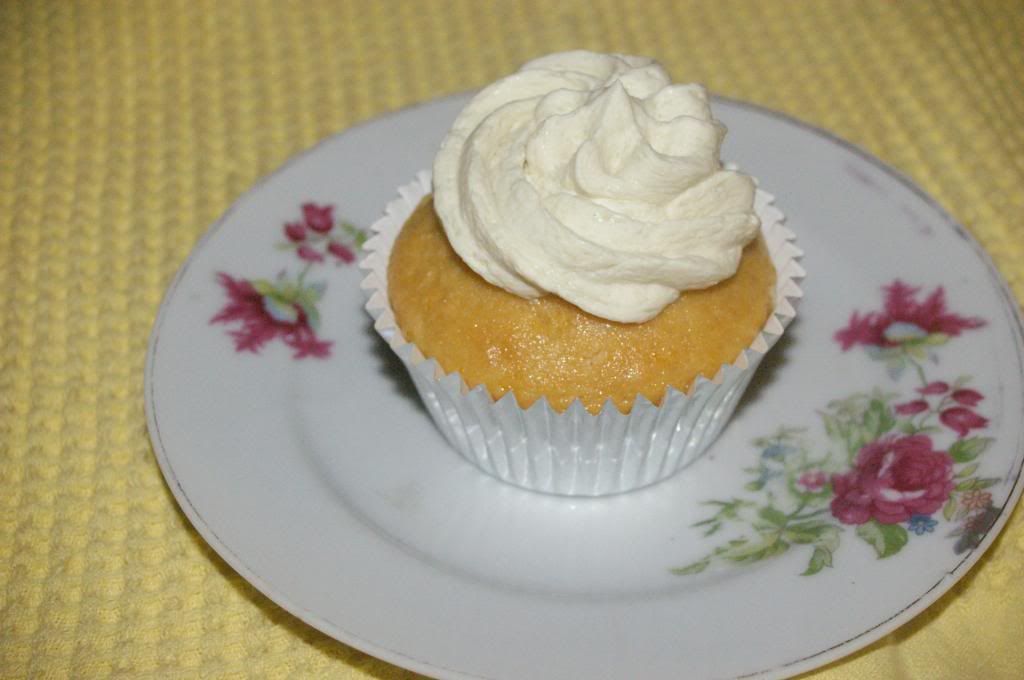 Give this one a go and try it with any tinned or tubs of fruit. I think mango would be nice, pineapple, pears, apricots. Why not even use fresh stone fruit that might be starting to turn. Just remove the skin and seed and puree the flesh.
3 Ingredient Peaches & Cream Cupcakes
1 vanilla cake mix
1 cup pureed tinned (tub) peaches
1 egg
1 quantity
mock cream
(or fresh cream sweeted flavoured with icing sugar and vanilla)
Mix cake ingredients together with pureed peaches and beaten egg.
Spoon mixture into cupcake papers and bake for approx 20 mins in a 180 deg C oven or until golden.
Allow to cool and top with mock or fresh cream.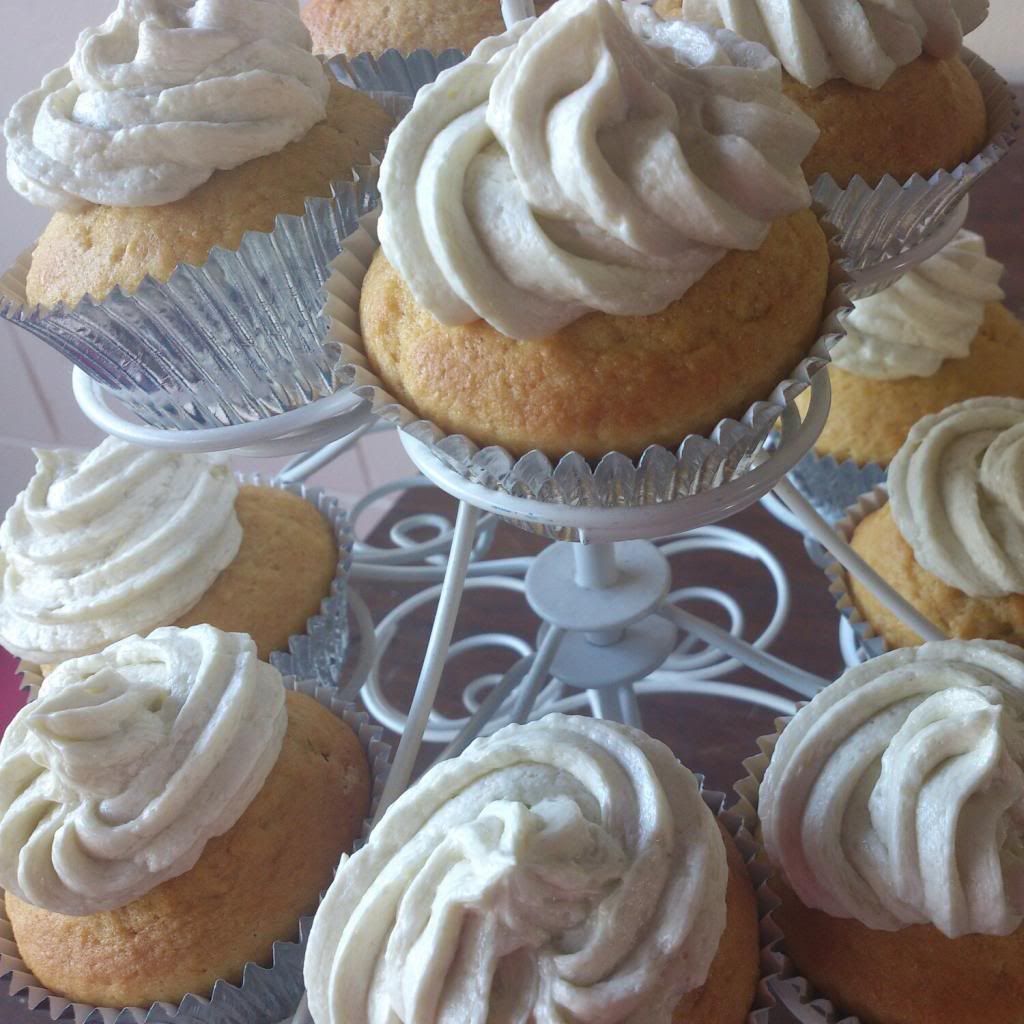 PS Please excuse the photos. You wouldn't believe that I left the memory card out of the phone while I was snapping away at the making of these cupcakes yesterday. Lucky there were a couple left to take some pictures last night!