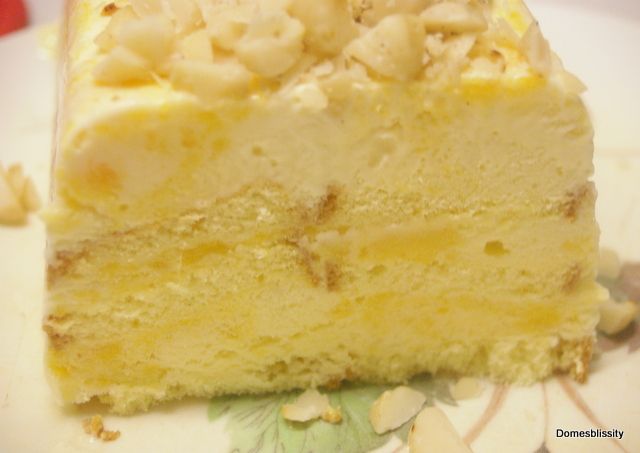 Every Christmas, for the last few years when I've been asked to bring dessert, I've relied on an ice cream dessert that changes from year to year, based on what fruit I decide to put in it. This Christmas just gone, I decided to go one step further and add sliced sponge cake as you would a trifle. I had an abundance of mangoes so mangoes it was.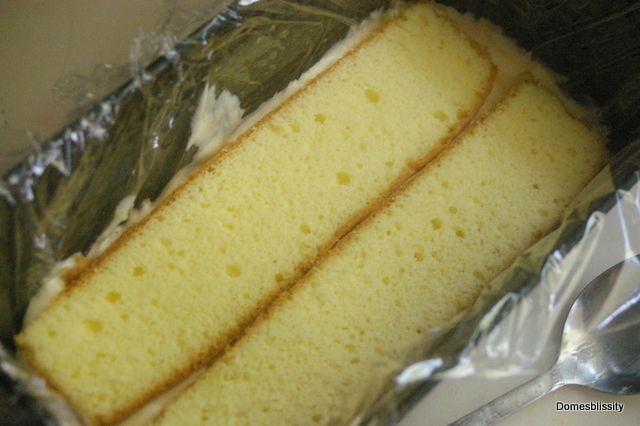 This is such a great recipe for a dinner party or event like Christmas because it can be made ahead, days in advance. You can use up cake, if you want to, or use a store bought cake. I was going to add a layer of jelly but I was pressed for time. I would've had to wait for each layer to freeze before adding the next but that would work perfectly if you had the time.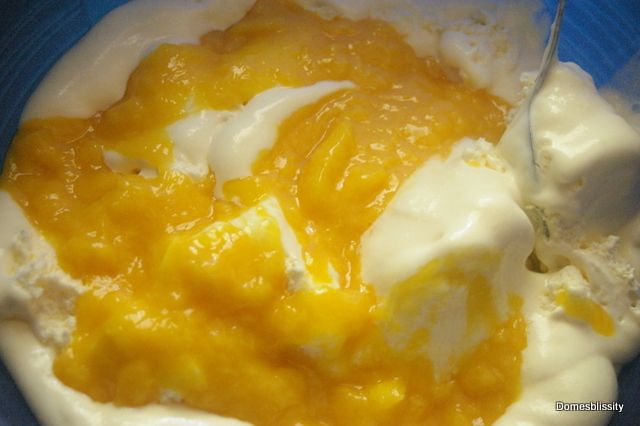 It's as simple as softening half a tub of ice cream (around 1 litre), mixing through the desired filling. In this case it was a whole mango which had been pureed, with a few small chunks left in if you like. Fold through lightly and layer alternatively with cake in a cling film lined loaf pan. Finish with another layer of cake and cover in cling film then freeze.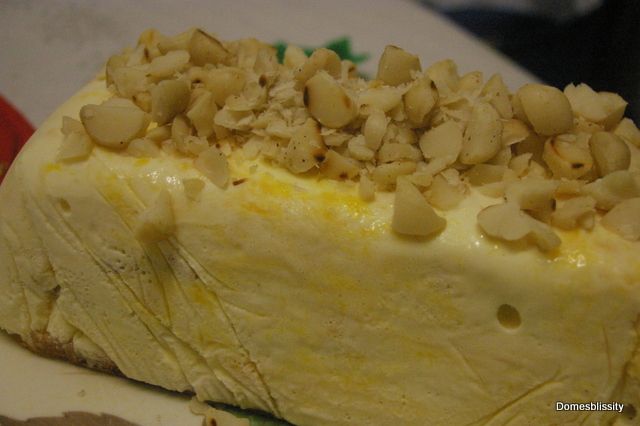 Turn out and top with roasted macadamias. Slice and serve.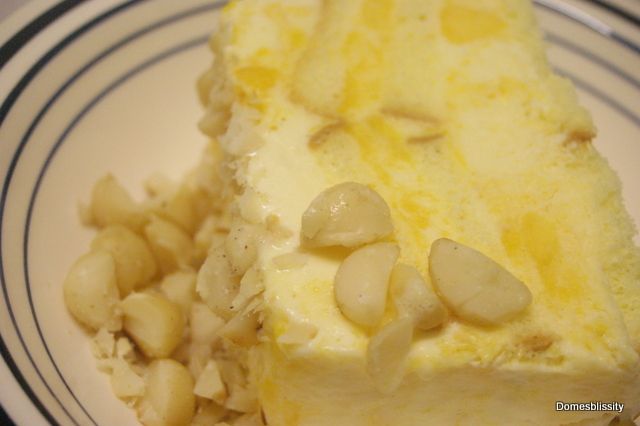 I've made a few different variations of this over the years, adding a layer of mango sorbet instead of adding the mango to the vanilla ice cream. I added chopped macadamias to the vanilla ice cream and topped with slivers of fresh mango.
Another one I did was with chocolate and cherries. I added coconut to the vanilla ice cream layer, chopped fresh cherries to the chocolate layer and topped with chopped Cherry Ripe bars. You could use any flavour ice cream (I prefer the plain flavoured ice creams and add chopped candy bars, nuts or fruit purees) Layer with cake, biscuits, caramel, chocolate. Go as decadent as you like. You can make them individually, in loaf pans, round pans, ring pans or even back in the ice cream tub and turn out, top with fresh cream and sprinkles and you've got yourself an ice cream cake ideal for a child's birthday party. Whichever way you do it, you've got a yummy, cold, creamy dessert that looks like you've gone to a lot of trouble and it was actually very easy. And remember. Just use what you have and go for a reasonably good quality ice cream. They're usually on special around Christmas time (or every other week).